Butterfly is a Supporting character of Power Animals.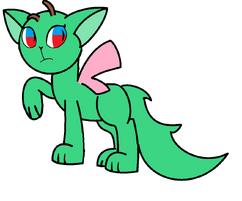 Personality
Butterfly is shy, She has a fear of characters who carried knives. She has a little crush of Magic.
Appearance
Butterfly is a Wolf-butterfly hybrid. She has a sea green fur, blue and red pupils, brown antenna and pink butterfly wings.