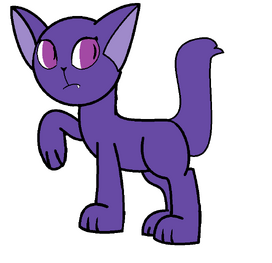 Emotionless is a supporting character of power Animals.
Personality
Emotionless is emotionless (hence her name), mysterious and sometimes mean. She hates being called "Little Girl" or Violet".
Appearance
Emotionless is a purple jackal with purple eyes.
Trivia
She is a first jackal character in Power Animals.
She is based off of Raven from Teen Titans.
Gallery