Heart is a supporting character of Power Animals.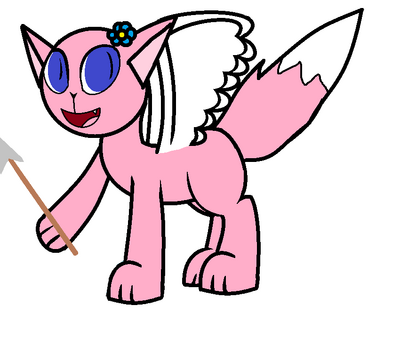 Personality
Heart is shy and timid. And sometimes a crybaby. She is afraid of someone who had red eyes. Because she thinks they are evil or vampires. When she is scared, her tail becomes spiky.
Appearance
Heart is a pink fox with blue eyes and wings. She has a blue flower on her head. She is always bringing her spear.