Humoru is a supporting character.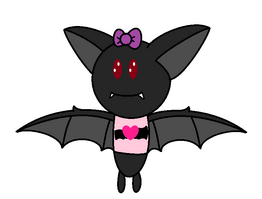 Personality
Humoru is a bat who is Kyuko's pet. She is also a wimp because of saying "I AM CURIOUSLY WHAT ARE YOU TALKING ABOUT!!!"
Appearance
Humoru has a black skin, dark red sparkling dotted eyes, purple bow, light pink shirt with a pink heart with black bat wings.