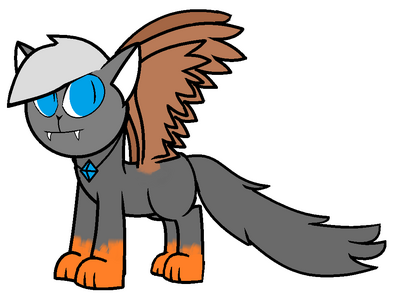 Hybra is a main character in Power Animals.
Personality
Hybra is nice and generous, but can be angred quite easily. She is best friends with Wolfie, Roxie, and Ender-Stevie. She has fire and ice powers that she can sometimes control.
Appearance
Hybra has a cat head, a wolf body, eagle wings, lion paws, and coyote teeth. She also has a diamond necklace.
Trivia
She is the first multi-hybrid character in the series.
Her diamond necklace is the source of her powers and only she can talk it off.
Gallery