Yellow-Ray is a fan character.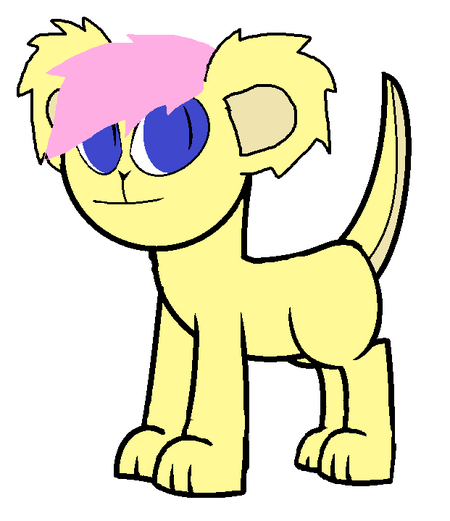 Bio
Yellow-Ray seems to have 4 personalities here are they
Normal
His normal form is his most common. He is shown to like most animals and is often seen alone.He also has fire powers witch he uses when attacked or when cooking.
Hyper/Crazy
In this form he hair is messed up and talks fast. He loves to eat candy when in this for.
Fast
In this form, He has a helmet however it doesn't last long
Werewolf
In this form his fur is the as nightmare moon's. He usually eats smaller animals such as rabbit,squirrel,owl and sometimes duck
Appearance
Yellow-ray is a light yellow koala/wolf/meerket hybrid with pink hair.